CVS accepts all CVS coupons, ExtraBucks Rewards, and original manufacturer coupons with barcodes. Just make sure any printed or online coupons aren't blurry or photocopied. Let's read about CVS' In-store Customer service in the United States.
Use one CVS and one manufacturer coupon per product. ExtraBucks Rewards can lower the final total too. Stacking multiple coupon types is permitted.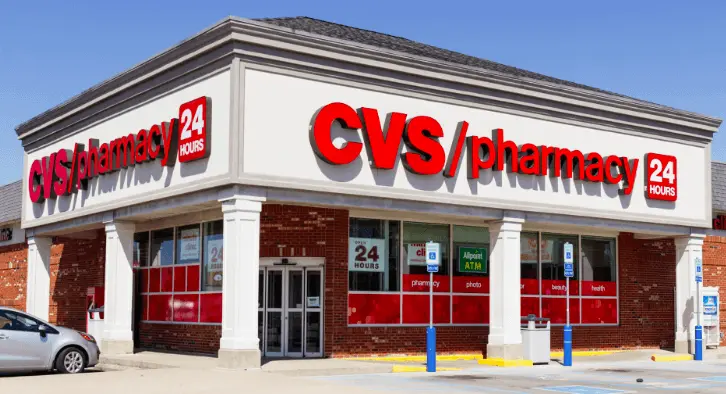 CVS' In-Store Service FAQs
Does CVS/pharmacy take mobile coupon barcodes? 
We currently don't accept mobile coupon barcodes displayed on smartphones. Printed paper coupons must be presented.
Do rainchecks at CVS expire?
Our rainchecks have no expiration date and remain valid indefinitely.
Can I use a CVS coupon with a raincheck?
Yes, present the raincheck with your CVS coupon at purchase. We'll attach both to extend your savings.
Do third-party manufacturer coupons work on rainchecks?
Third-party manufacturer coupons cannot be accepted after expiry, even with a raincheck.
What items get rainchecked when out of stock?
Rainchecks are offered only on regularly stocked items without substitutes when out of stock.
Can I return stuff bought at CVS without a receipt?
All Returns, with or without a receipt, are based on the manager's decision. All sales are final on clearance items.
Returns With Receipt
Refunds can be requested within 60 days of the purchase and will be given back to the customer in the same way they initially paid, except for cases where:
If you paid for your purchase with a check, the refund will be returned in cash.
If you used a debit card and entered your PIN at the debit pad terminal for the purchase, the refund will be given back in cash.
CVS/pharmacy's brand products are fully guaranteed without any exceptions.
You can get a complete refund of what you paid for the product, no matter the reason, as long as you have the product and proof of purchase.
Cosmetics come with a complete guarantee, meaning you can get a full refund if unsatisfied.
Prepaid gift cards and money orders cannot be refunded.
Returns Without A Receipt
The refund will be returned through a CVS/pharmacy Money Card.
You can only return or get a refund for clearance and discontinued items if these sales are considered final.
What if my medication is recalled?
Contact your doctor immediately for advice and guidance on alternatives if your medication is recalled.
What pharmacy coupons does CVS/pharmacy take?
They accept competitor and manufacturer coupons, excluding state/federal program prescriptions. Terms and restrictions apply.
The guidelines regarding these coupons include the following:
CVS/pharmacy will not accept transfer offers and competitor coupons.
You can't use coupon offers to get discounts on prescriptions if you're using government healthcare programs like TriCare, Medicaid, or Medicare to pay for them.
Coupons can't be used where they're against the law, and they won't work for prescriptions bought in Alabama, New Jersey, and New York, as well as for prescriptions of certain controlled substances in Hawaii and Louisiana.
You can't use the gift card you get from a coupon offer to pay for the same thing you're buying with the coupon, but you can use it for something you buy later.
CVS/pharmacy won't take offers printed from unofficial internet sources or copies and fake versions of any submission; you must show a valid coupon when you purchase.
FAQS
Where's my prescription number located?
Check the lower left corner of your prescription label in blue to find the prescription number.
Are there prescription discount programs in CVS Pharmacy?
They offer the Health Savings Pass program for prescription discounts. Ask your pharmacist for details. Visit the website (HSP) or call 1-888-616-CARE (2273).
 Does CVS/pharmacy provide any medication disposal?
Buy the TakeAway envelope to safely mail medications for disposal (APART FROM CONTROLLED MEDICINES). This can include unwanted and unused medications. CVS/pharmacy cannot take back any medication provided.
 Why did CVS/pharmacy call me about a prescription?
Automated calls from CVS/pharmacy are of various types. They remind you to pick up ready prescriptions, refill elapsed ones, or discuss seasonal allergy medication.
Thank you for taking the time and read about CVS' in-store purchase service. Take CVS Health Survey to get a chance to enter the customer satisfaction survey sweepstakes worth $1000.